Teaching for Transformation: Annual Conference+ (TforT:AC+) 2024
This year's theme: Teaching toward Collaborative Approaches to Care
March 25-27, 2024 | Virtual Conference
Early bird deadline Jan 30, 2024: $650 CAD
Teaching for Transformation: Annual Conference+ (TforT: AC+) is a three-day immersion in the education paradigms and practices needed for today's health care work. The theme for TforT:AC+ 2024 is Teaching toward Collaborative Approaches to Care. TforT:AC+ involves paired dialogic keynote sessions, workshops, short talks (submitted abstracts), dialogic roundtables, and space for open dialogue. TforT:AC+ will take place online, enabling an international reach.
Conference+
TforT:AC+ is more than a conference. Registration is limited to foster a dialogic learning environment. Additionally, registrants will gain access to a private website of resources and activities for their ongoing use and an online community for continued resource sharing and mutual support.
This conference is relevant to health and social care providers, educators, researchers, health/education policy and decision makers, patients/family partners, caregivers, students, and all individuals who share an interest in advancing the theories and practices of humanistic and transformative education and critical pedagogies and practices.
Please note that the abstract deadline has passed and we are no longer accepting submissions.

Schedule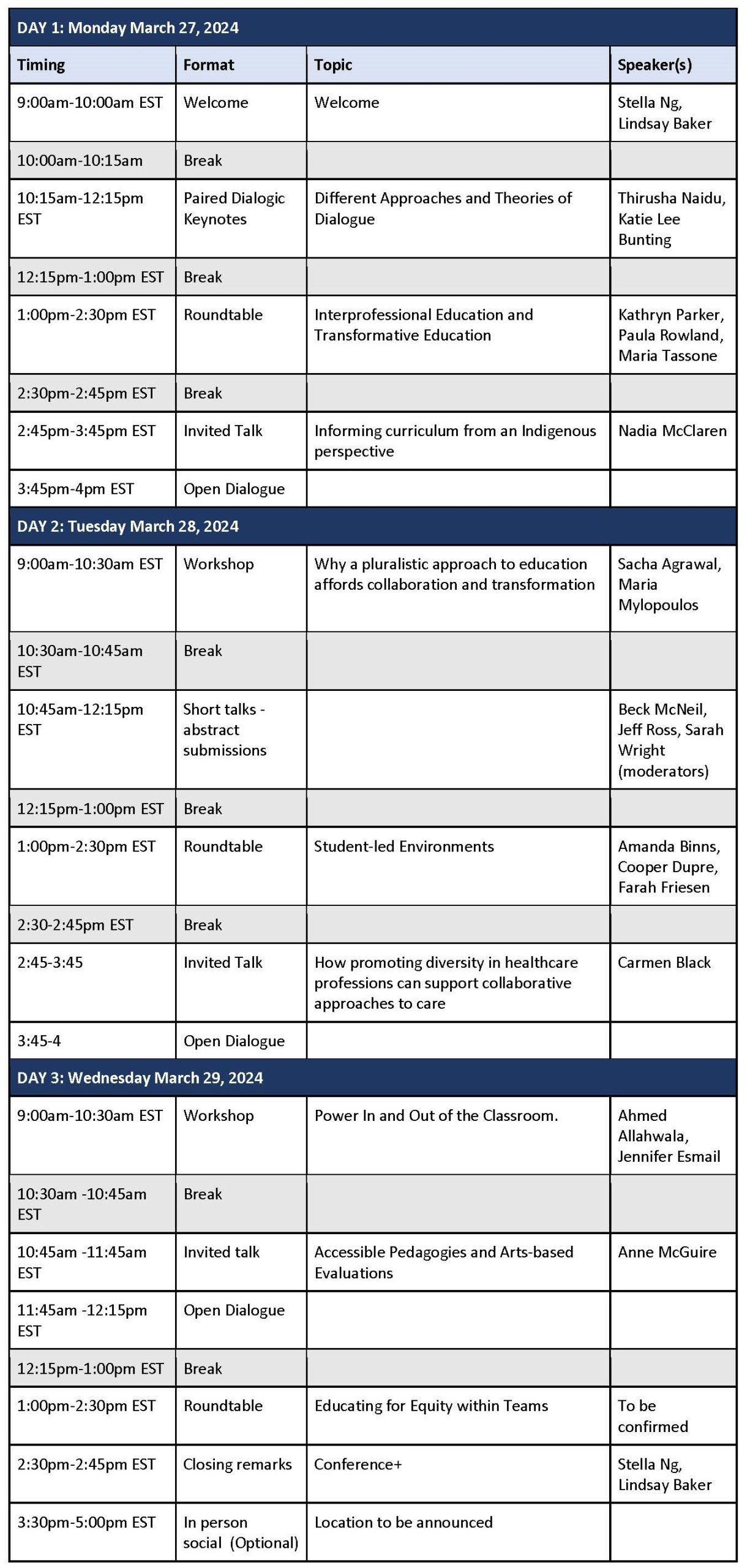 Become a Community Supporter
Please see Prospectus for different supporter options
Are you interested in building capacity with your team for transformative education in health and social care? Please see the community supporter options in the Prospectus.
By becoming a community supporter, your organization can become a part of the TforT community, accessing networks, resources, and shaping the future of the TforT conference, community, and overarching program.
Please direct questions about becoming a Community Support or for more TforT: AC+ information here.
TforT:AC+ SPONSORS